On October 18 and 19, eminent scientists and artists gathered in the Autonomous City of Buenos Aires for the world's largest hackathon organized by NASA simultaneously in more than 200 locations to commemorate the 50th anniversary of man's arrival on the moon.
This event was supported by the U.S. Embassy in Argentina, represented through its Deputy Environmental Advisor Karen Glocer, as well as IBM, Digital House and the National Commission on Space Activities (CONAE).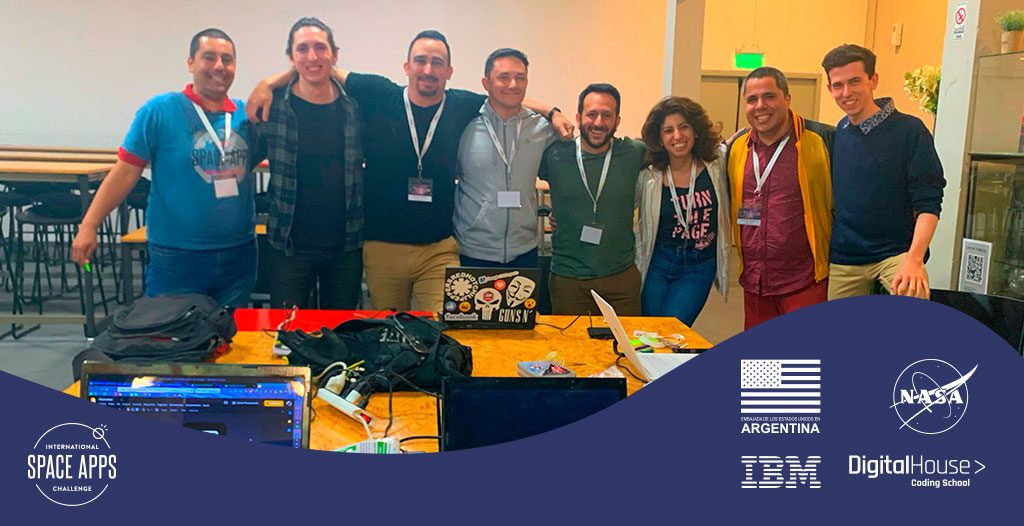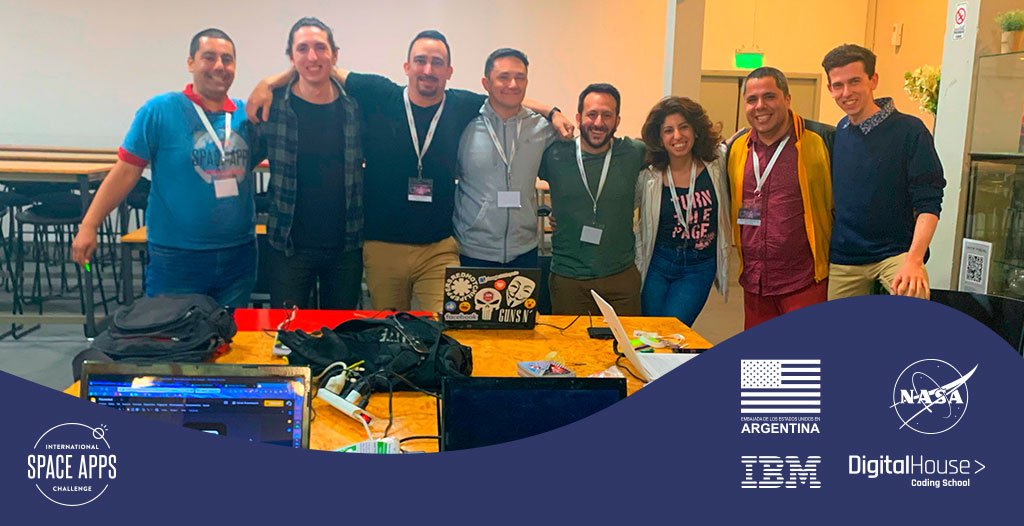 Among the 22 participating teams was Moon Shot, led by Agustín Rizzo who accompanied by Romina Ziermoly, Fernando Oviedo, Jorge Andersen, Martín Sobel, Anthony Agudelo, Gustavo Urdaneta and our CEO Carlos Urbina, devised and materialized an application that serves to locate the position of the Moon, take photos and follow up while data is collected to quantify and qualify them. The application used metrics from NASA, the U.S. Navy and IBM's Watson Studio. After receiving the information, it is sent and compared with previously extracted values. The references obtained are of high interest for applied scientific studies, both in space and on Earth.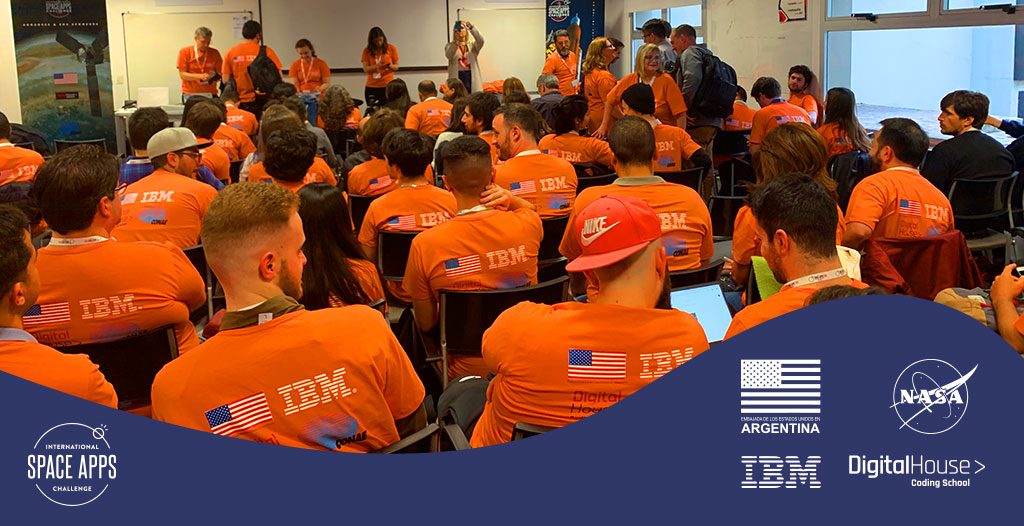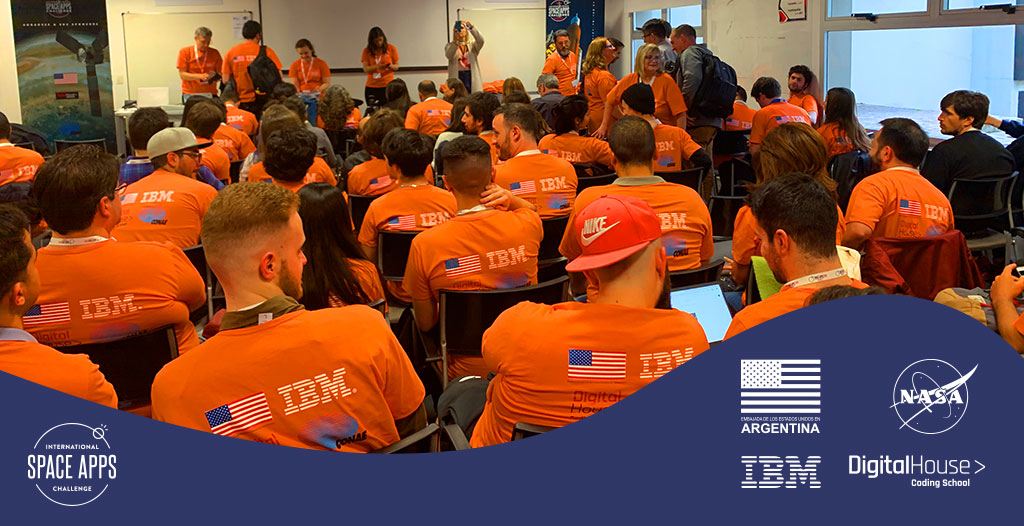 The event was impeccable, with a surgical organization, adjusting to the schedule in time and form had a first class attention by all the organization which was ready to answer all kinds of questions.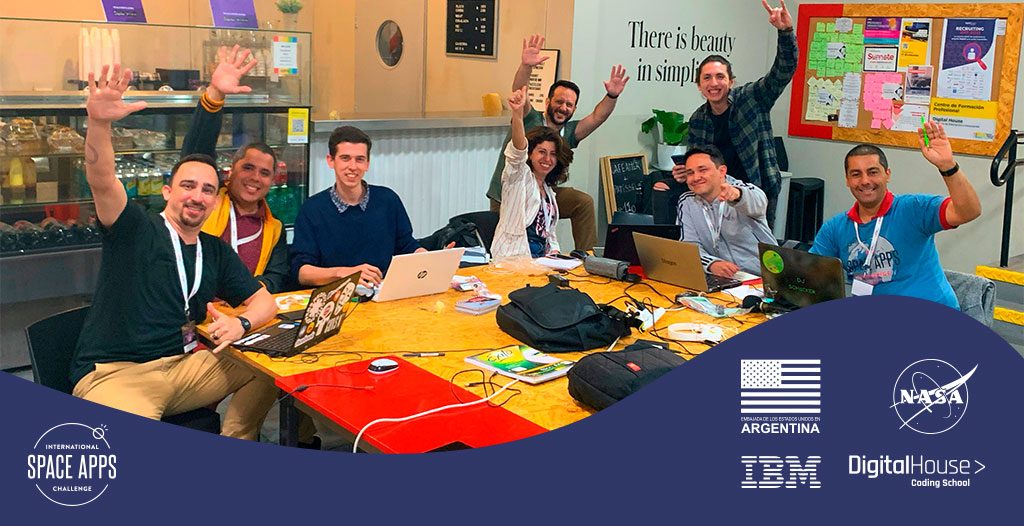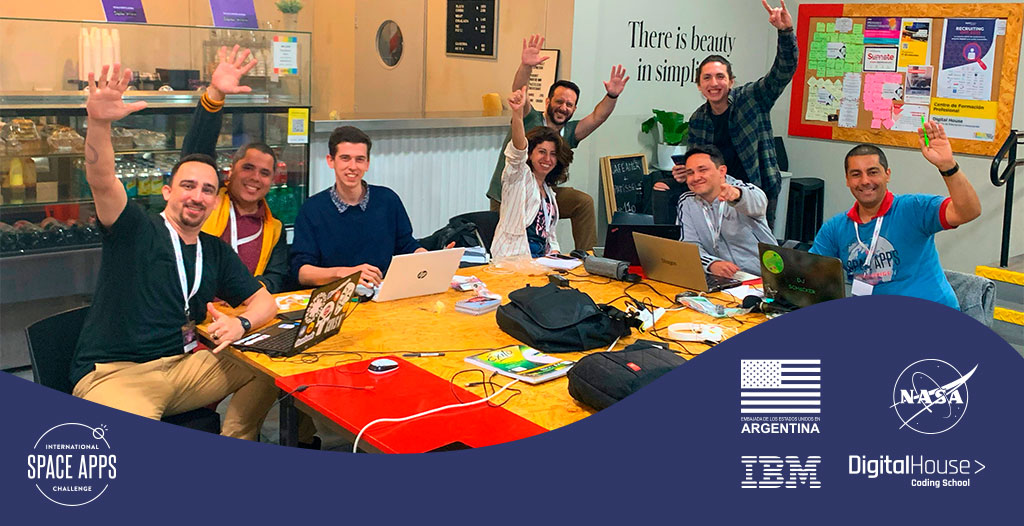 With the two nominees for the global award was demonstrated the level of science that was present during the event, where the teams Galileo and NASA TR were the winners of the highest nomination through their outstanding and undisputed performance.
On the other hand, the Moon Shot team began to work on the development of a new idea that provides a solution to an issue directly related to global warming, which is expected to be presented in the Space App Challenge in 2020.